November 2021 Partner Letter
November 2021 Partner Letter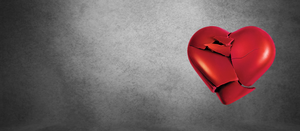 November 2021

Dear Partner,

   With the outbreaks of COVID, I have received news of sickness, deaths, and hospitalizations of friends and partners. I am sure you have experienced the same news in your circles. Thank God, I have also heard many messages on healing and when a few members of our staff became ill, they recovered fully.
   Something has occurred to me that I want to share with you this month. This "something" is to emphasize the condition of the heart or spirit. I think we have placed so much importance on physical health and healing, that we may have ignored the root of health, which is the spirit.
   Healing from God, through Jesus Christ is spiritual. Now when I say that, I mean that it is received in the spirit from the Spirit of God and then manifests itself in the physical body. I know there are some who believe Jesus healed our spirits but He made no provision for our body. This is impossible because sin and sickness are synonymous. Without sin, there was no sickness in the world. Whatever happens in the spirit, manifests itself in the physical.
   How is your spiritual health? What is going on in your heart?
   When this plague started, the Spirit warned me to guard my heart against strife. Strife, anger, hatred, and unforgiveness are roots of physical sickness. Sickness in the spirit is a root for sickness in the body.
   "For where envy and strife are, there is confusion and every evil work." James 3:16
   Strife, anger, hatred and evil speaking is like Miracle-Gro® fertilizer to sickness and disease. Be careful what you expose yourself to because the hatred and evil speaking is contagious! If you don't believe that, just look at social media! Protect your heart and don't enter into strife. Pray for your enemies as Jesus taught. I know it's hard to practice these things given the culture we are living in, but your health depends on it.
   "For those who want to love life and see good days should keep their tongue from evil speaking and their lips from speaking lies." 1 Peter 3:10
   Do you want to have good days? I certainly do. Let's practice this admonition from Peter and keep our tongues from speaking contrary to the love of God.
   I am praying for you. God has led you to this ministry by His Spirit and I appreciate you and surround you with faith and love today.

In Christ,

Annette Capps