God's Economy
God's Economy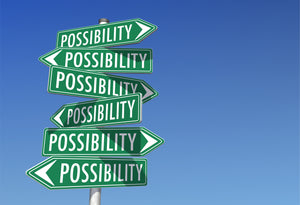 The Spirit of God came upon me last October when I was in prayer and the word was this: "Prepare yourselves! Prepare yourselves! Get your finances in order! For there are things coming, deals coming that will make your head spin. It will be almost like a giveaway."
 Honestly I wasn't really sure what to do with this at the time, but I knew God would make it clear. 
 As I was studying the Passover again this morning, this jumped out in Exodus 11:2, "Now tell the people that every man is to ask his neighbor and every woman her neighbor for gold and silver jewelry."  
 There was a financial component involved in these plagues that benefited the Israelites. 
 They did as instructed and in Exodus 12:35-36 CJB "and Adonai had made the Egyptians so favorably disposed toward the people that they had let them have whatever they requested. Thus they plundered the Egyptians."
 Could this be a turning point in the economic world? Is this the financial inversion that was prophesied by my Dad in 1978?
 God's people moved from bondage to wealth and freedom literally overnight. 
 What are the possibilities that are being created in the midst of this crisis for those who believe and listen to the Spirit?
 -Annette Capps
Click here to read prophecy given by Charles Capps Feb 1, 1978