Annette Capps on The Jim Bakker Show
Annette Capps on The Jim Bakker Show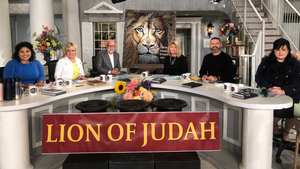 Annette had a wonderful time at Morningside USA where she was interviewed on The Jim Bakker Show about her new book, The Spirit of Prophecy. 


Annette's interview will air Monday, June 20th on PTL Television Network! Make sure you tune in, you don't want to miss this program!


Concepts of Faith with Charles Capps & Annette Capps airs Fridays at 8:00am CST on PTL Television Network. Check your local listings or watch live online here:
https://ptlnetwork.com/live-tv/
You can also watch The Jim Bakker Show on demand here:
https://jimbakkershow.com/vod/
Get your copy of The Spirit of Prophecy HERE.